Home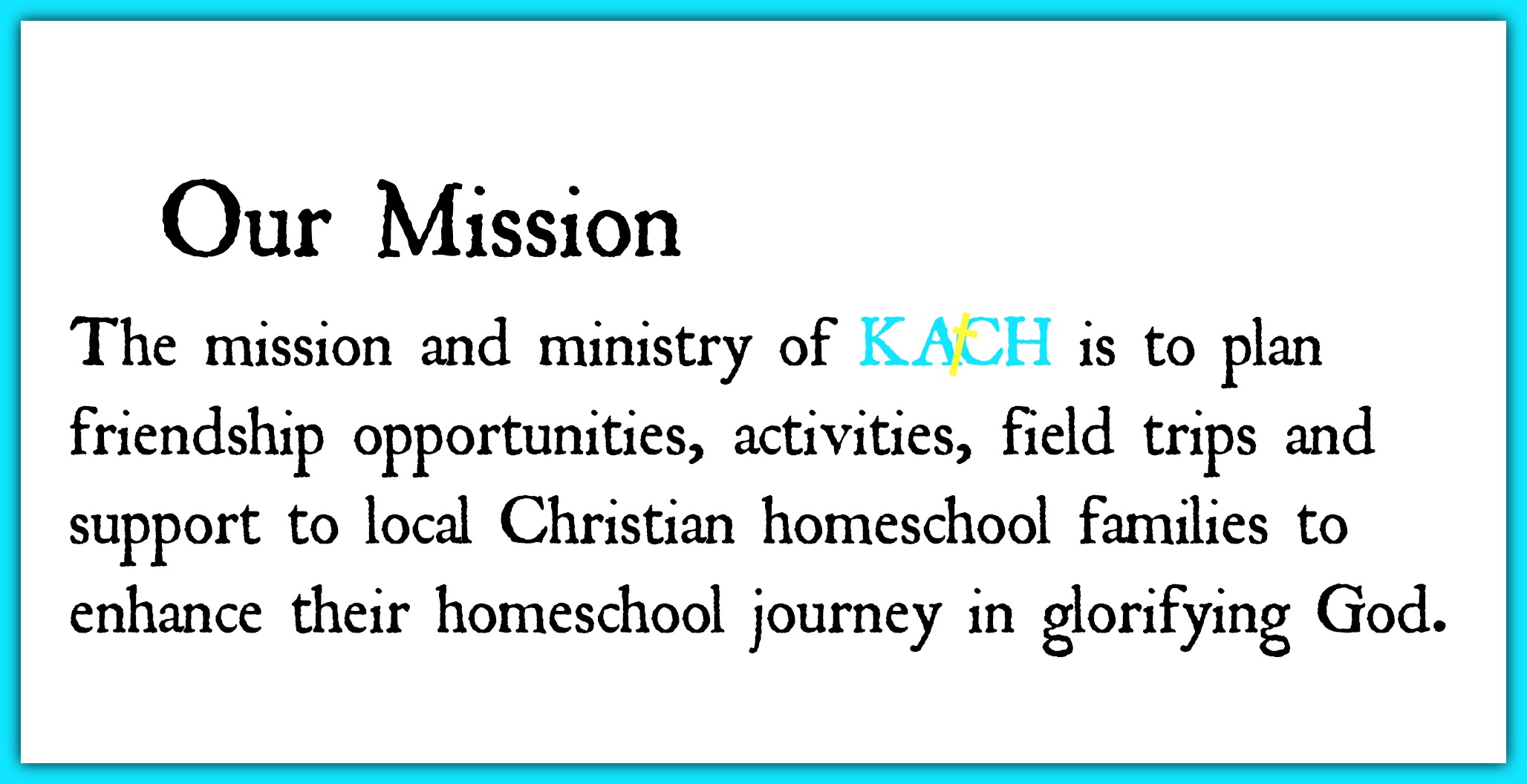 KACH began meeting in the fall of 2011.
We meet on the 2nd Monday of the month, from September to May, at Grace Fellowship Church in Kaufman, TX.  Please drive around to the back of the church and enter the building through the gym.
Grace Fellowship Church
7650 FM 1388
Kaufman, Texas 75142
We meet at 6:30pm for a potluck, then begin our activites around 7pm.  You are welcome to join us for Family Night and meet the group before deciding to join.
We will be accepting new memberships for next year in July 2017.
We are a "members only" organization.  We have an application that you can submit, along with a membership fee of $20.  Membership is from July through June of the following calendar year. A pro-rated membership is not available.
You are welcome to join us for
During the school year, we have various Events planned for our members only.  These include things like field trips, holiday parties, teen activities, field day, and graduation/award night at the end of the year.
Please contact us if you want more information at kchomeschoolers@gmail.com.