We're glad you're here!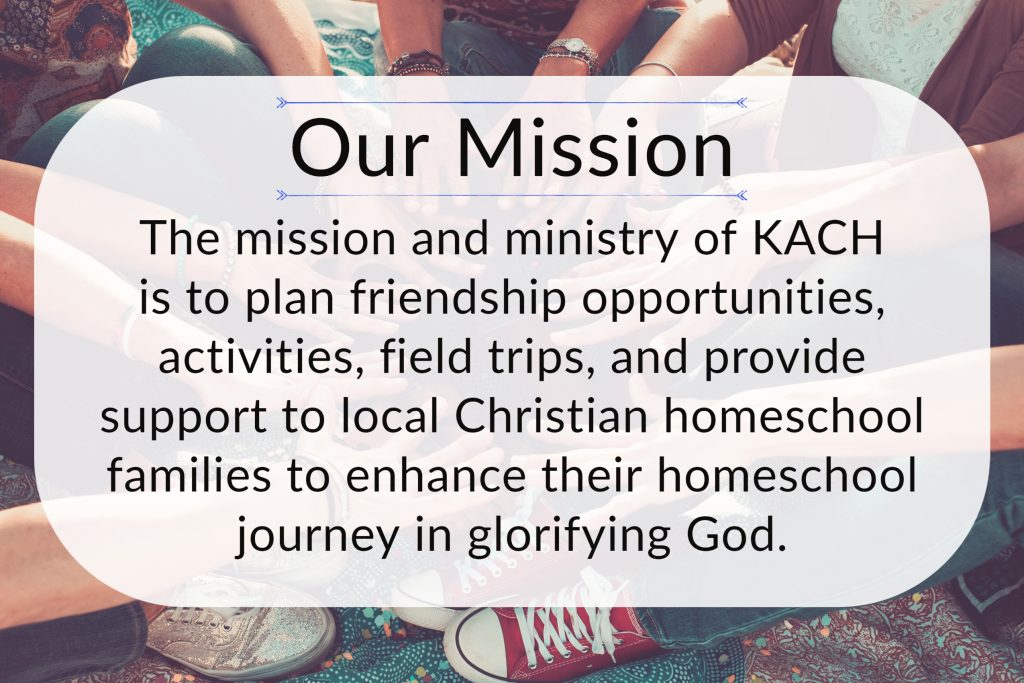 KACH (Kaufman Area Christian Homeschoolers) is a multi-denominational Christian support group for homeschooling families in and around Kaufman County, Texas, and was founded in the fall of 2011. We currently have about 50 member families with children ranging in age from infants to high-schoolers. We meet once a month for Family Night and also schedule monthly field trips, mom's night out activities, holiday parties, field day, an awards night, and other activities.
We meet on the 2nd Monday of the month, from August to May, at a local Kaufman church for Family Night potluck and fellowship. You are welcome to join us at Family Night and meet the group before deciding to join. We would love to meet you and answer any questions you have. Please contact us for time and location. 
---
If you would like to join KACH, please visit KACH Membership.